The Law Office of Matthew T. Miklave, PLLC, provides world-class legal services in all areas of employment, civil rights, traditional labor relations, and human resources. Matt is dedicated to helping clients overcome obstacles that prevent individuals, corporations, non-profits, startups, and small businesses from getting the legal support they need. Matt offers cost-effective fee models so you can access top-notch legal representation without breaking the bank.
Please note that in any litigation, under applicable state bar rules, clients are liable for any actual costs (not including legal fees) that may be incurred during litigation, regardless of the outcome.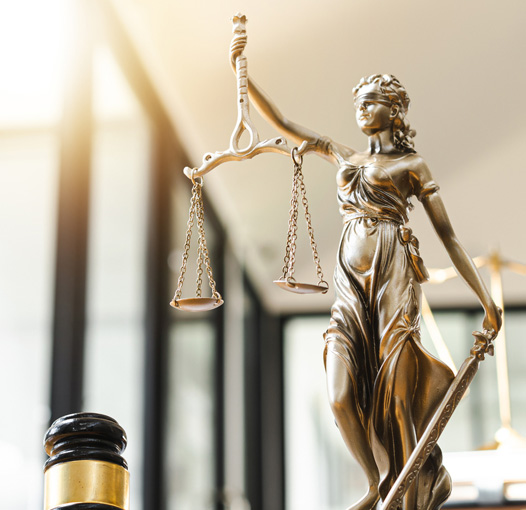 Traditional "Hourly" Fee Model
Traditionally, most attorneys bill clients by the hour, with time rounded upward to the nearest tenth of an hour (0.10 or in six-minute increments). Many clients find this arrangement an accepted and easy to understand approach. For these clients, Matt offers the same "hourly fee model" and bills clients $500.00 per hour.
Nonprofit and charitable organizations – To keep his commitment to the community, Matt offers a discounted hourly fee model. In recognition of the generous nature of their mission, non-profit organizations providing religious, charitable, or educational services or services directed at historically underserved communities will be charged a discounted rate of $300.00 per hour.
Retainer Clients – In addition to the traditional hourly fee model, Matt offers clients with frequent need for discrete advice and counsel and who need a more predictable fee arrangement, a 'retainer fee" option. Clients electing to engage the Law Office as a Retainer Client pay a monthly fee of $500.00 ($6,000.00 per year). Retainer Clients may take advantage of unlimited "on call" consultation and advice by telephone or video calls on any discrete covered matter (employment, civil rights, labor relations or human resources issues impacting individuals and businesses) of 15 minutes or less. Should additional time be necessary to address the client's case, Retainer Clients pay a reduced hourly rate of $400.00 for actual time incurred over the initial 15-minute consultation.
Fixed Fee ("Limited Representation") and À La Carte Fee Options
The Law Office of Matthew Miklave understands that not everyone can finance comprehensive legal representation and thus offers limited-representation fee models tailored to each client's circumstances. Explore our "À La Carte Menu" models to find the one that best suits your needs.
Representation before State and Federal Administrative Agencies (United States Equal Employment Opportunity Commission ["EEOC"], Connecticut Commission on Human Rights and Opportunities ["CHRO"], New York State Division of Human Rights ["NYSDHR"], and New York City Commission of Human Rights [NYCCHR"])
Position Statement – Preparation of a position statement in response to a charge of discrimination and representation through the initial Case Assessment Review or scheduling of a Fact-Finding Conference or Mediation: $3,000.00
Mediation – Preparation for and attendance at the CHRO's mandatory mediation conference: $1,000.00 per mediation day (one-day minimum).
Fact Finding Conference Attendance – Preparation for and attendance at the CHRO Fact Finding Conference: $1,500.00 per conference day (one-day minimum)
Trial – $5,000.00 per trial day, including trial and witness preparation (one-day minimum)
Employee Handbook — $2,500.00 Per Handbook
Review of template modified by client: $1,000.00
Supervisory training during handbook rollout: $750.00 (90-minute remote program, unlimited attendees)
Employment Policies — $500 Per Policy
Confidentiality
Equal Employment Opportunity and Sexual Harassment Avoidance
Family and Medical Leave
Grievance Policy
Paid Leave
Paid Sick Leave
Personal Leave of Absence
Vacation Leave
Work from Home
Employment Agreements — New Employee, Executive or Manager
Drafting of Executive Employment Agreement: $2,500.00
Review of Agreement Terms and Recommendations: $750.00
Advice and Counsel with Respect to the Negotiation of Terms: $500.00
Demand Letter to New Employer: $250.00
Negotiation of Terms: N/A (hourly rate only)
Review of Contract Terms and Recommendations: $500.00
Advice and Counsel with Respect to the Negotiation of Terms: $500.00
Demand Letter to Former Employer: $500.00
Negotiation of Separation Terms: N/A (hourly rate only)
Post-Employment Restriction Agreements (Non-Compete, Non-Solicitation, Confidentiality)
Review of Contract Terms and Recommendations: $1,500.00
Advice and Counsel with Respect to Terms: Included
Demand Letter to Former Employer: $1,000.00
Negotiation of Modification or Avoidance: $1,000.00
Supervisory and Manager Training (Remote, Live-Interactive, Unlimited Attendees) — $1,500 (Remote Learning Program; If On-Site, Add Travel Time at $250 Per Hour)
Sexual Harassment and Avoidance Training
Manager Training 101
"I Was the Manager of a Unionized Workforce and Survived"
Litigation Avoidance Training: Building Fairness into the Process